How To: Sign up for the Owner Portal
Property Managers:
Follow the steps to setup an owner portal for your homeowners.
Home Owners:
You will receive an email and text with the invitation to choose a password to setup your Lynx portal access. While this email is sent by Lynx it will show you the name of your property management company.

The email the homeowner receives has the subject "

Action Required - <Property Management Co. Name> assigned you as an Owner"

The body of the email will appear close to the below screenshot.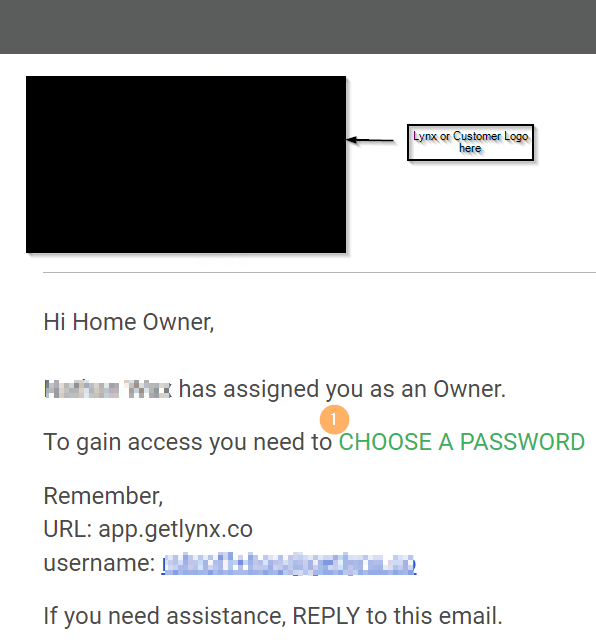 Click on "Choose a Password" in the body of the email.

This will open a new tab on the browser of your phone/ laptop/ desktop. Do not abandon the process or close this tab.
If you closed the tab or couldn't finish the setup, ensure you click the "Choose a Password" 
from the email/ text to begin again. 
Do not set up your owner portal access by doing the sign up from app.getlynx.co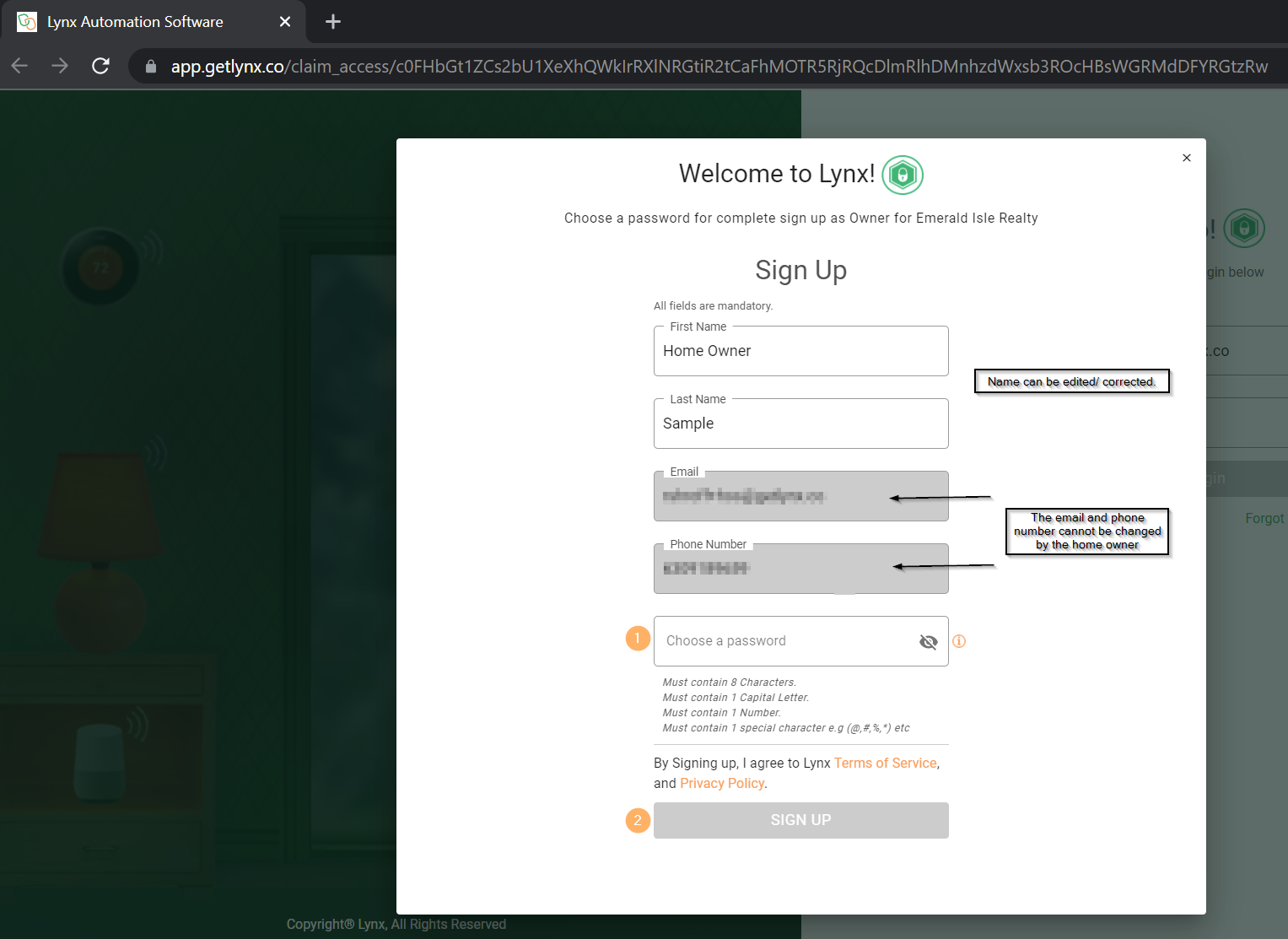 The homeowner can edit the first and last name.
The homeowner cannot change the email and phone number the invitation was sent to. 
Only the property management company can edit the phone number. However, if the 
email address needs to change, all the owner portal setup steps will have to be repeated by the 
property management company and the home owner.
Choose a password to meet the password restrictions

Click Sign Up

You will see the Lynx portal view as designed by your Property Management Company.