Understanding: PTAC
What are the different HVAC options for small and mid-sized hotels?
PTAC, VTAC, and VRF are typical HVAC options available to hotels, motels, and Inn. Split ACs are also an option.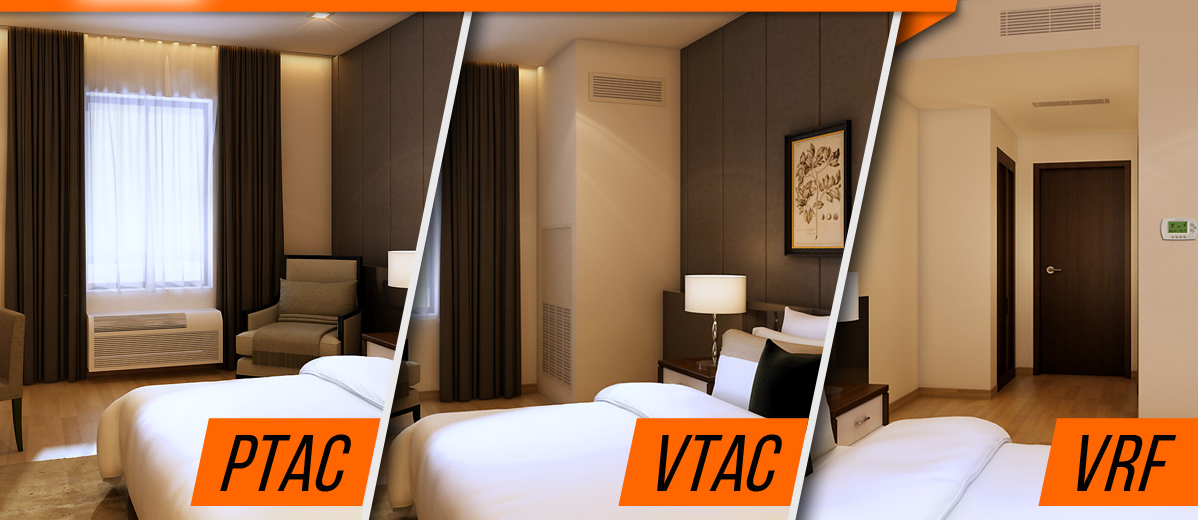 What is a PTAC?
PTAC stands for "Packaged Terminal Air Conditioner." PTACs are commercial-grade HVAC units installed through a wall, usually near floor level.
PTAC does not connect to WiFi. Most PTAC units are operated by the controls on the PTAC itself and not by a remote.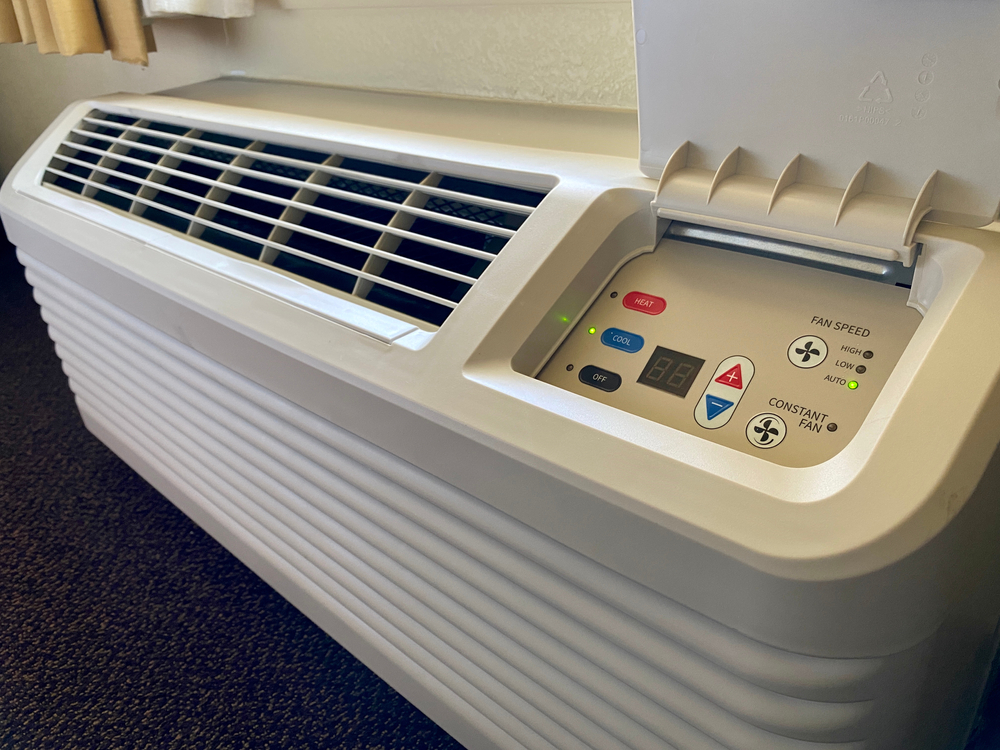 PTAC with traditional wall unit control:
Most hotels these days, provide a wall thermostat that will control the PTAC. Usually, this wall thermostat is not connected to WiFi. As the PTAC and the control unit are not connected to WiFi, this device configuration is not compatible with Lynx or any smart device management software.
If the PTAC does not have a traditional wall unit, you will need to do additional wiring before the "conversion to smart thermostat" steps. In other words, no additional wiring is required if you already have a traditional wall unit control for your PTAC.
Converting traditional PTAC to a smart PTAC:
To connect a PTAC-based thermostat to Lynx, you will need to convert the traditional wall unit to a smart thermostat.

Replace the wall unit with a smart thermostat like Honeywell Home, Ecobee, or Nest Thermostat.

Whichever, smart thermostat you choose, Lynx recommends choosing a WiFi thermostat from this list of compatible thermostats. Do not replace it with a Zwave thermostat.

Remember to choose a thermostat based on whether you have a C-wire or not. Ecobee thermostats do not require a C-wire.

You can choose a smart thermostat without any occupancy sensors or in-built AI to adjust the temperature as the AI does not work for hotels or vacation rentals. The AI is designed to work for residential homes. Therefore, keeping your smart thermostat simple is a better and also economical decision. e.g. choose Ecobee lite or Honeywell Pro over Nest.

Install the smart thermostat to replace the traditional thermostat on the wall. Connect it to WiFi.
Onboarding PTAC with smart thermostat on the wall to Lynx:
Onboarding to Lynx is straightforward like any other thermostat.

Follow the steps based on the smart thermostat you choose. e.g. Honeywell TCC, Honeywell Home, Ecobee
Contact support@getlnx.co for onboarding assistance.
| | |
| --- | --- |
| | Review how Thermostat smart rules save up to 15% on utility bills. |