Specs: Door & Window Sensor
Sensor: CENTRALITE 3300-G 3-Series Micro Door Sensor
The sensor monitor the current state of the door/window and provide the same information in real time.
Use case:
By detecting the opening of doors and windows, the Door & Window Sensor can be used to turn off the thermostat which can save cost of the energy.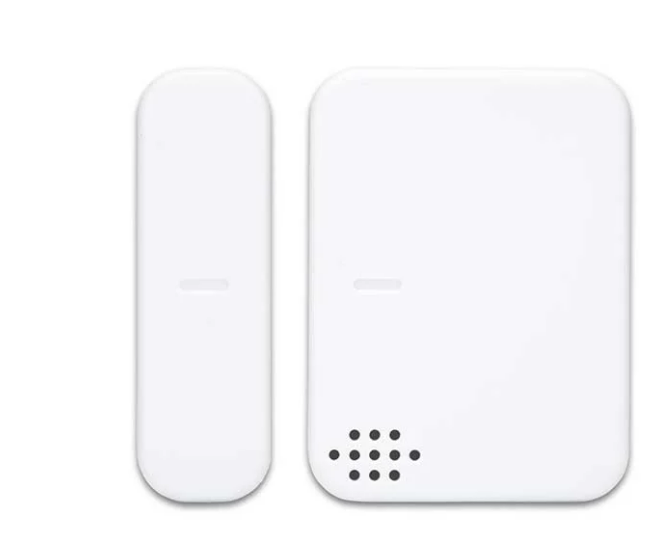 Hardware: The Door & Window Sensor consists of a base, mounted to the door or
window frame and a magnet to be mounted to the door or window

Dimensions:
Compatibility: The 3-Series Door & Window Sensor features out-of-the-box compatibility with any ZigBee HA 1.2-certified hub, controller, bridge, or platform.
Technical Specifications:
Power
Rated: 3V
Battery: CR-2 (1x)
Battery Life: 2 to 3 years
Environmental
Operating Temperature: 0° to 40°C
Wireless RF
Protocol: ZigBee HA 1.2
TX Strength: +18 dBm
RF Channels: 16
Range: 130+ ft. (40+ m) L.O.S.
Temp Accuracy: ±1.8 °C (max), –10 to 85 °C
Precision: ± 0.1 °C
Learn how to

setup a smart rule

that can turn off the thermostat when the door/window is open.