Set Up: Lynx with Streamline

What You Do:
Customers must use the self-onboarding wizard inside Streamline and enable Lynx. 
The Process:
Actions

Who Does It

Timeline

Self Onboarding Wizard

Customer

Immediately

Tokens Created

Streamline

Immediately

Add Tokens to Lynx Account

Customer

Immediately

 

Enable Lynx Access Code to Display in Streamline.

Customer

Only When Ready to 'Go Live' w/ Lynx 

Enable Lynx ID

Streamline

Reach out to Streamline Support for details on timing
Third Party Integrations > Self Service Onboarding
| | |
| --- | --- |
| Step 1: | Click the 'Self Service Onboarding' option under the Third-Party Integrations section when logged into Streamline |

| | |
| --- | --- |
| Step 2: | Find Lynx (Formerly VirtualKEY) on the partner list |
|   | |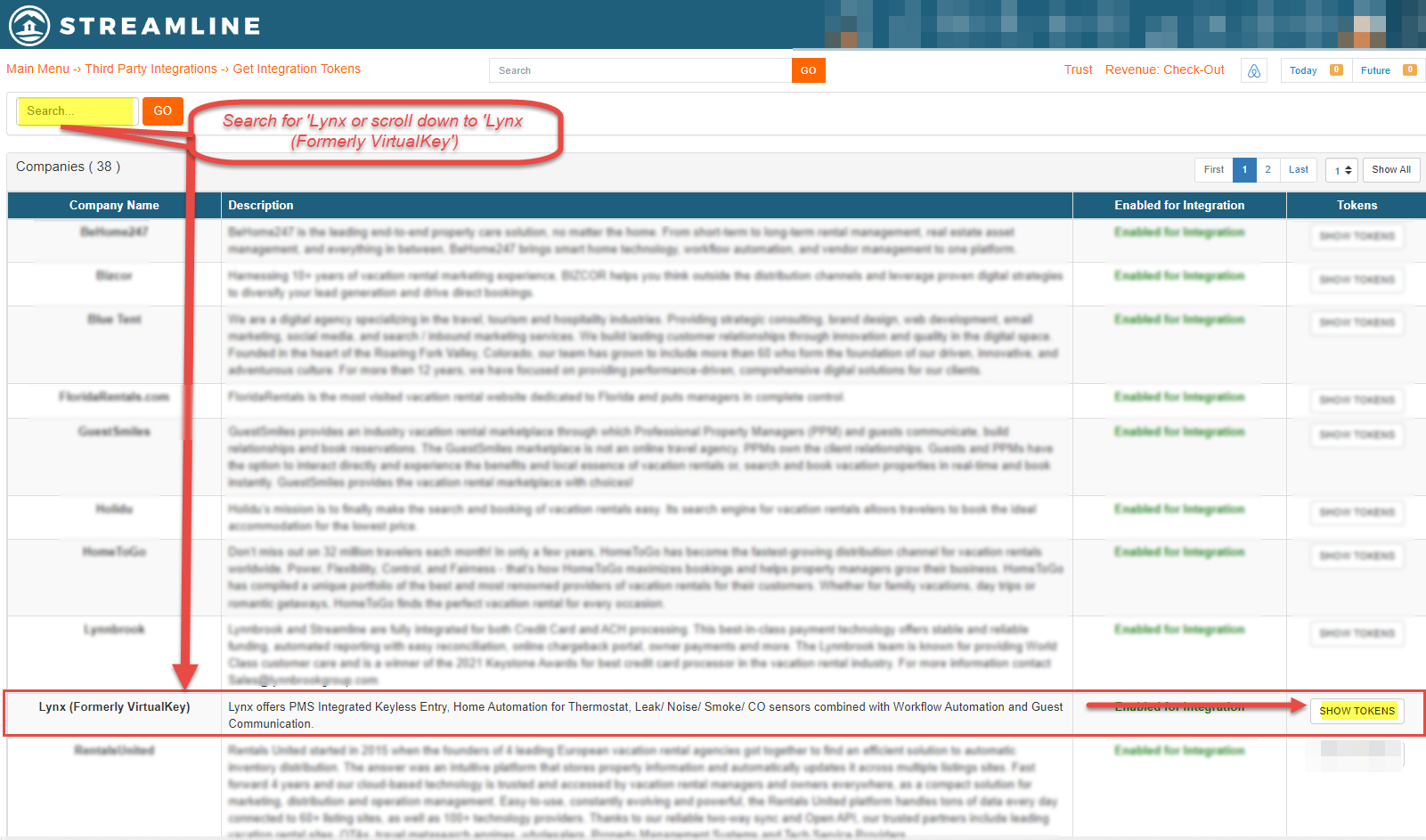 | | |
| --- | --- |
| Step 3: | Agree to Streamline's T&C |
|   |   |
|   |   |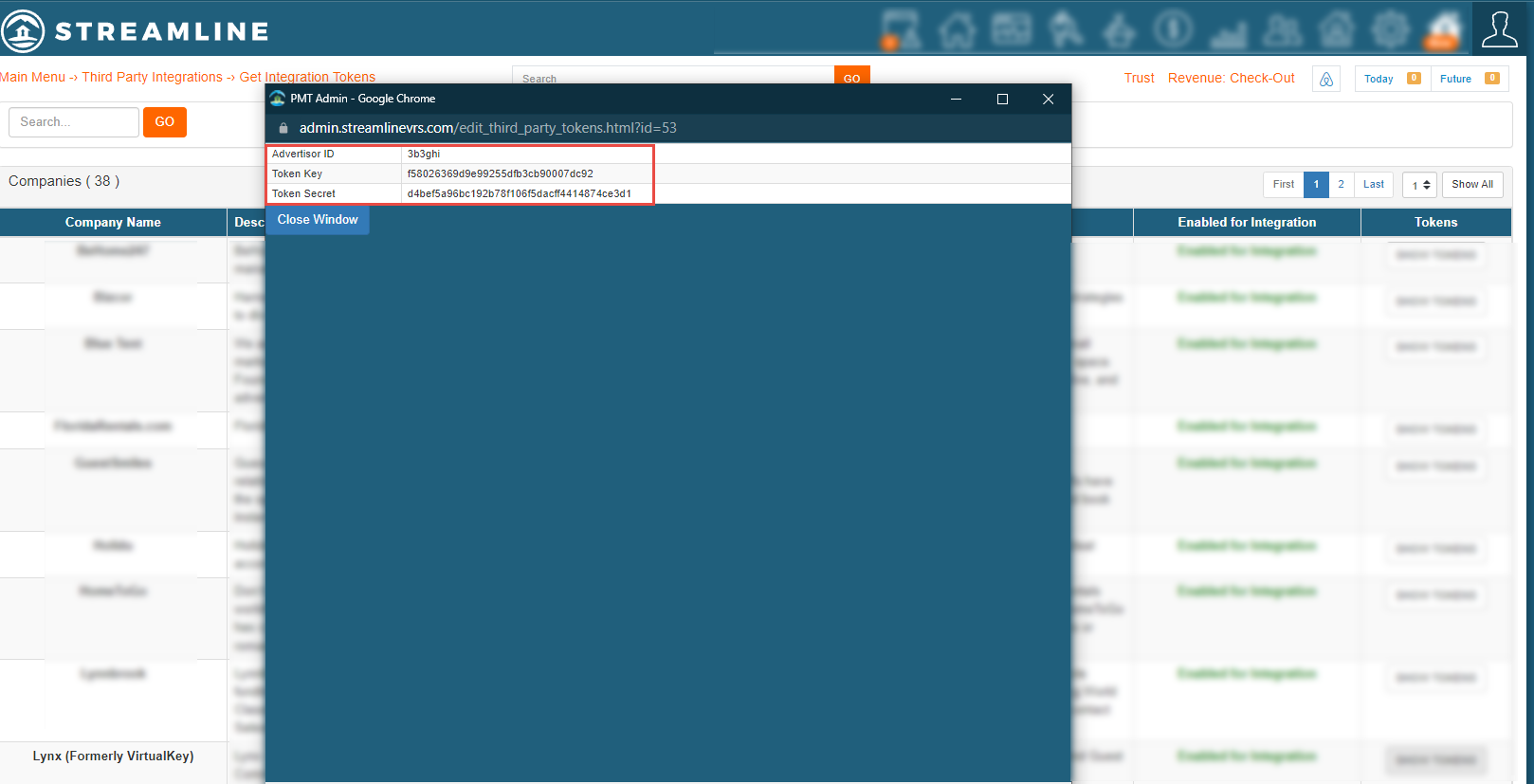 In Lynx:

Add the Streamline Integration Details

Step 1:

In the Lynx Portal, access the Integrations page.



1.

Click the Settings icon.

2.

Click Integrations on the left side.

3.

Click Add Integration.

Step 2:

Enter the Integration Details you receive from Streamline.

1.

Category: PMS/Booking Site

2.

Partner: Streamline

3.

Integration Name:

Create a name for the Integration.

4.

Client ID: Copy and paste the Client ID provided by Streamline

5.

Client Secret: 

Copy and paste the Client Secret provided by Streamline

6.

Click Add to Save

 

 

Step 3 :

(optional)

 Once the Integration is added, Click the "refresh" Button as in the image below

1.

 Map the stays between Streamline(left) and Lynx(right)

2.

 Click "Save"

 

 
With the new updated streamline API, you will be able to select smart rules based on the
reservation stay type.




Important:
Make sure in your Streamline account the following setting "

Property Check-In/Out times"  
Is enabled only then Lynx will be receiving Check-in/Checkout information from Streamline.
Need help on the Streamline Onboarding Wizard?  Reach out to your Streamline Account Manager or Customer Support.  

 Learn how to add a Property after you integrate your PMS on Lynx