Understanding:

ACS Hardware & Installation
ACS (Access Control System) is a commercial grade equipment to connect the electrical strike, and magnetic doors. Typically this would be door to the lobby, fitness center, pool, garage and elevator.
ACS Kit includes the following:
A black enclosure which houses the power supply, relay and controller boards. This is typically installed in the control room or maintenance room.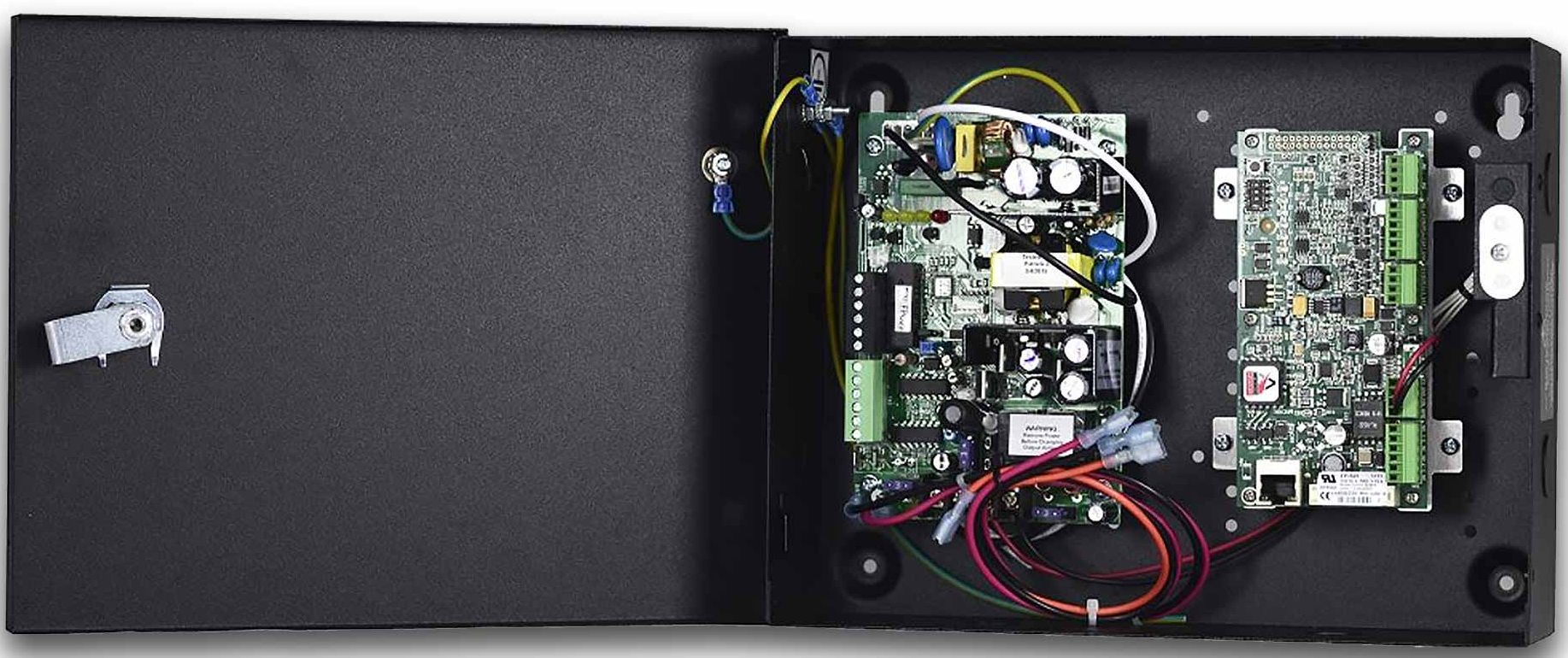 Keypad (Narrow and Wide style available). This is typically installed on the door frame or the wall next to the door.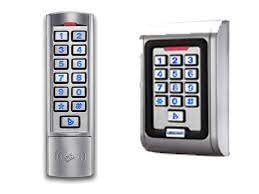 Any accessories must be purchased separately e.g. strike, exit button, door closers.
Preparation for ACS Install:
Hire a professional low voltage installer.

Any accessories must be purchased separately e.g. strike, exit button, door closers.

Does NOT require connection to a Z-wave hub like Samsung Smartthings. NO pairing required from the controller to the keypad.

Controller Installation Tips:

The distance between the controller and each door should not be more than 250 ft. If it
is more than 250 ft, you will need to install additional controllers.

Power and Ethernet connection to the controller. This is not a wireless system.

Power supply jumper is pre-set to 12VDC. Power down before changing.

Strikes should be set to 12v input only.

Multiple batteries can be used in series for longer backup durations.

Wiring from the Controller to the door and keypad Tips:

The installer must check if existing wiring can be reused or new wiring will be required.

Following ports must be open on your network
o 3001 – TCP
o 67 – UDP
o 68 - UDP

Power and Internet- CAT 5 or CAT 6 cable connection from the controller to the door and keypad.

Use 18/4 stranded for Fail-Secure locks and 18/6 for Fail-Safe locks within 100 feet.

Keypad Installation Tips:

Maximum reader cable length is 250 feet.

Use 22/6 shielded cable for keypad readers.

Keypads must be installed no higher than 54 inches (to the top row of keys) above the floor if side reach is available. Otherwise 48 inches is required.

Contact sensors are to be installed 6-8 inches from the hinges on the top of the door/header.

The Process Checklist:
Actions

Who Does It

Step 1:

Professional Low Voltage Installer must install the ACS Controller and Keypad. Find ACS Hardware manuals and Wire diagram on this link- Latest Wire Diagrams

Customer's Low voltage installer

Step 2:

Verify power and ethernet wiring is completed, all relay outputs connected to the doors and keypads.

Customer

Step 3:

Contact Lynx Support at onboarding@getlynx.co - Request ACS Software Configuration.

To configure the ACS with the Lynx portal the following information must be provided

The serial number of the controller. You will typically find the serial number on a sticker of the controller board LP1501 or LP1502. It always starts with the letters "SN"

Name of every door connected to the ACS and corresponding Relay Output (e.g. Relay Output 1 to Lobby, Output 2 to Garage)

Confirm if any of the above doors are staff only/ not accessible to a guest.

Provide list of properties (units/ rooms/ beds/ apartments) whose guests should have access to the door.

Confirm the ACS is not connected to the elevator

Customer

Step 4:

ACS Configured, Linked to Lynx and Emergency codes created for testing. This can take 30 mins to 4 hours depending on the scale and complexity of deployment.

Lynx

Step 5:

Test the code on each keypad. Confirm test results with Lynx Support.

Customer
Contact support@getlynx.co for additional assistance.