Specs: Samsung SmartThings - Aeotec Hub
Hub : Samsung SmartThings V3/ Aeotec Hub
The Hub is also commonly called a Controller or a gateway. It is the heart of every smart network. Think of it as the 'control room'.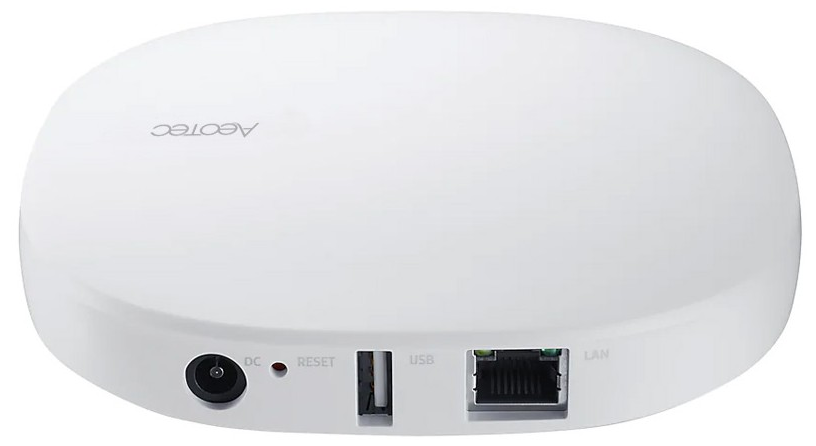 Hardware: Hub has an AC line power connection and also an Ethernet socket to connect to the internet.
Dimensions(W x H x D): 3.6 x 1.5 x 4.8cm
Input Voltage: 100 - 240 Volts (Also works with POE Switch)
Connectivity: The Hub can connect to hard-wired Ethernet, Wi-Fi, Building central Wi-Fi, or Cellular. The hub connects to Lynx cloud over the internet.
The Hub also has Zwave, Zwave Plus, and Zigbee to communicate with all the smart devices like Locks, Leak Sensors, Lights.
Wi-Fi Bands Supported: 2.4G & 5G.
Cellular Bands Supported: None.
Email: sales@lynx.co