How to: Pair Zwave Thermostat with Samsung Hub
Why do you need to Unpair (exclude) and Pair (include) any Zwave thermostat:
Excluding/ Unpairing resets any previous Zwave connections and prepares the Thermostat for a new connection to the Samsung Smartthings hub.

Including/ Pairing will connect the thermostat to the hub.
How to Unpair/ Exclude using the Smarthings App:
Locate the hub in the SmartThings menu and click on it

Select the menu (3 dots) in the top right corner

Z-wave utilities

Z-wave exclusion

Hold the down arrow on the Thermostat

It will show the deletion message in the SmartThings app when complete
How to Pair/ Include using the Smarthings App:
This is where you need to consult your manufactures manual for your thermostat. The following directions are specific to the ADC T2000 (Alarm.com Z-Wave Thermostat)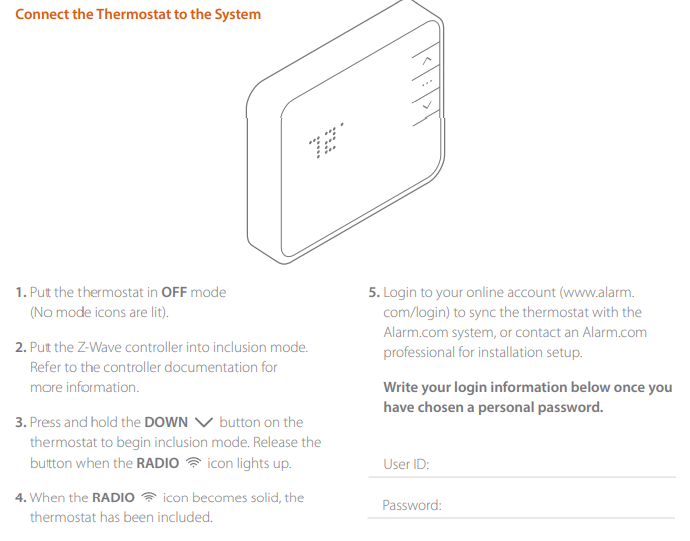 T6 PRO Z-WAVE: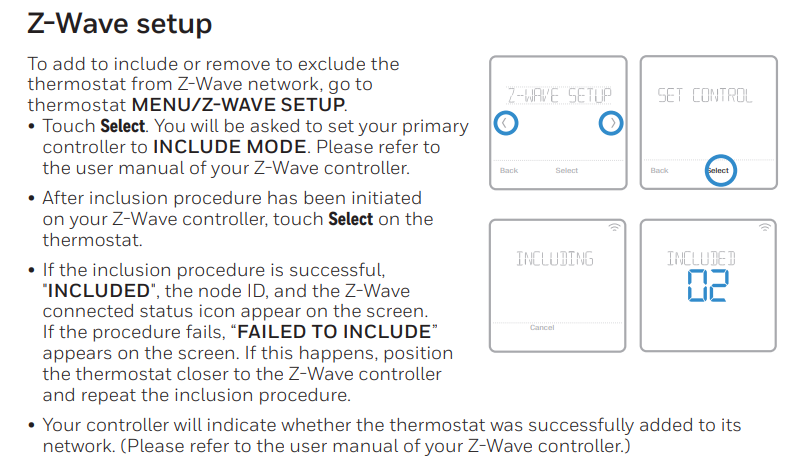 How to pair the Thermostat to SmartThings:
| | |
| --- | --- |
| Step 1: | Make sure the Thermostat is in OFF mode by pressing the Mode button |
| Step 2: | To put in inclusion mode: Add device (+) |
Do not add by using a device category or brand name, this will not work.
| | |
| --- | --- |
| Step 3: | Select "Scan nearby" in the bottom right - The hub will flash green (Inclusion mode) |
| Step 4: | While scanning, on the Thermostat press and hold the down arrow button to begin inclusion |
| Step 5: | The radio icon will appear on the thermostat and blink while pairing |
| Step 6: | When pairing is complete the icon will go solid, you will now see the device in SmartThings |
Request Lynx support to onboard the Z-Wave Thermostat to your Lynx account. Email onboarding@getlynx.co with the nickname of the property, Samsung account username and location name.
| | |
| --- | --- |
| | Review Smart Rules you should setup for properties with thermostats. |