Linear GoControl GD00Z: Garage Door Remote Controller
Technology: Z-wave
Power: Line Powered, No Batteries
Hub Needed: Yes, Samsung Smartthings
How It works on Lynx- As an access device specialized for parking. Will be available under "Parking" section of the guest portal. Only digital/ virtualkey supported. No access codes.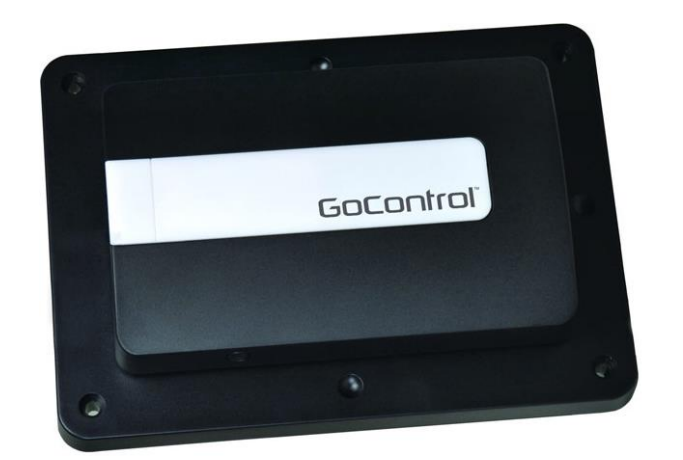 Product Compatibility Information with traditional garage door openers:
The GD00Z is compatible with the vast majority of sectional garage door openers manufactured after 1993, however, there are a few that have been identified as being incompatible*. Since 2013 some garage door opener manufacturers have incorporated custom features that utilize a proprietary interface from the wall button to the motor. The GD00Z does not support these special interfaces.
NOTE

: Works with nearly every garage door opener. Find a small list of not compatible garage door openers below. 
The following is a listing of those operators that are known to be NOT compatible with Linear's GD00Z Controller:
Chamberlain MyQ Models:

WD962KEV, KPEV & MLEV

WD832KEV, WD1000WF

HD 930EV, 950WF & 420EV

LW500EV, LW9000WF


PD752D & KPV
Genie Series III Models: (order Aladdin retrofit kit)

PowerMax 1500, Pro 1024

2028 TriloG 1200 & 1500 PowerLift 900

IntelliG 1000 & 1200, CM8600
LiftMaster MyQ Models:

2575, 2585, 2595

3800PLD, 3585,7356, 7675

8155, 8355, 8360, 8500, 8522, 8550

8557, 8587W & 8587WL
Craftsman AssureLink / MyQ Models:
Raynor:
*This is not intended to be an exhaustive listing but covers some recent models of commonly-found products in the retail marketplace.
NOTE

: Works with nearly every garage door opener.