Specs: August Bridge/ Hub
Hub: August
The Hub is also commonly called a Bridge, Controller, or Gateway. It is the heart of every smart network. Think of it as the 'control room'.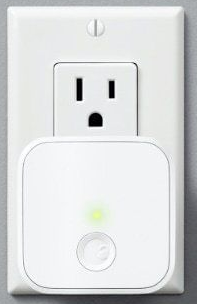 Hardware: August Bridge has an AC line power connection and directly plugs into the socket.
Dimensions(W x H x D): 2.4 x 2.4 x 1.5
Input Voltage: 100 - 240 Volts (Does not work with POE Switch)
Connectivity: The August Bridge can connect to Wi-Fi, Building central Wi-Fi that has a password. The bridge connects to Lynx cloud over the internet.

The bridge cannot connect to Zwave, Zwave Plus, and Zigbee devices. So, you will not be able to add any Leak Sensors, Lights, etc.
The bridge cannot connect using Ethernet wire.
Wi-Fi Bands Supported: 2.4G only
Cellular Bands Supported: None.
Locks Supported: All August Locks models and All Yale lock models with CBA Kit. Yale Zwave locks are not supported.
Connectivity between August bridge and lock: Bluetooth (Distance between August bridge and the lock can be up to 15 ft)
Email: sales@lynx.co