Steps to fix Schlage lock onboarding when the default access code length for the lock is different.
Lynx requires the code length of Schlage encode locks to be set to 4 digits.
However, the Schlage Encode app does not provide a setting to change this value which can lead to the below error when onboarding the lock on Lynx.
Steps to resolve the issue
1. Login into the Schlage encode app.
2. Select the lock you are trying to onboard, and open the list of access codes created on the lock using the 'people' icon.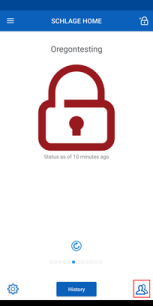 3. Delete all the codes using the "Delete All Access Codes" button.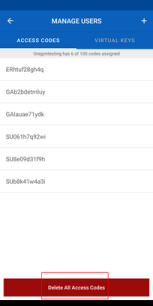 4. After all the codes are removed from the lock, using the "+" icon at the top right corner, create a new code on the lock with only 4 digits.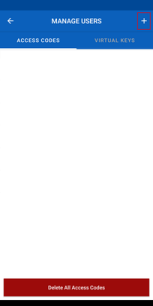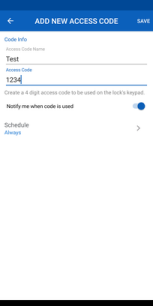 5. Once the code is created on the lock, test the code by entering it on the keypad. After confirming the code works on the lock, onboard the lock on Lynx and provision it.