Troubleshooting: Hub Offline
When you receive a Maintenance Notification Email from Lynx listing a hub as offline, here are some things that you can do to bring it back online.
What does hub offline mean?
When the hub does not have power or internet connection or both, Lynx will report the Hub offline.
Without power, there will be no lights on the hub.
If the Hub is receiving power but does not have an internet connection, it will show a

blue light.

A

green light

indicates the Hub is Online and working properly. This is the desired state for the Hub at all times.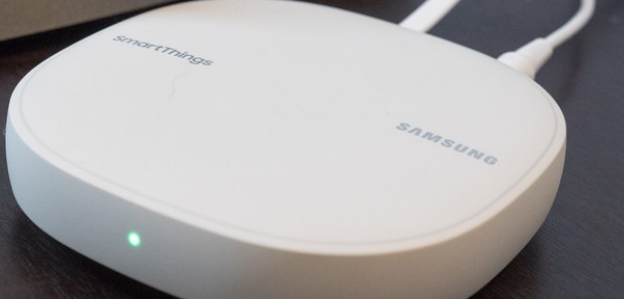 Never reset your hub unless the Lynx support engineer advised you to do so. However, it is 
always safe to power cycle the hub.
From the Lynx Portal:

Refreshed the device status.
Step 1:

Check the current status.

Click on the Battery Level refresh icon.




This will display the most recent status of the lock. If the hub has not come back online, then you will need to go to the property to troubleshoot the device.
On-site Troubleshooting:
Power-Cycle the Hub:

1. Unplug the hub from power and wait for 30 seconds.




2. Plug the hub in.




3. Wait until the hub powers back on, and the status light is green.

In Lynx, refresh the battery level refresh icon once more as shown below. If Lynx reports the Hub online, you have resolved the issue satisfactorily.



Check Internet Availability

1. If the power cycle does not bring the Hub online (green light) but you continue to see a Blue light on the hub, you will need to test the internet connectivity.
2. Use your phone or laptop to connect to the Wi-Fi at the property. Ensure the mobile data connection on the phone is switched off.
3. Browse a web page. e.g. yahoo.com Click a few links.
4. If the page is not loading or taking too long to load contact your ISP (Internet Service Provider). Lynx will not be able to assist you with fixing internet issues.
5. You may want to add Wi-Fi Booster if internet issues persist at the property. You can order a Wi-Fi Booster using the Lynx hardware order form
Also, Check what Different device status like Hub Offline and Lock Unavailable on the Lynx portal means: Different Device Status on Lynx Portal
If the hub is still reporting offline, call Lynx support during business hours while you are 
on-site for further troubleshooting assistance.